The 10 most famous beaches of Patmos
The coastline of Patmos has an impressive variety of coasts, bays, harbors, capes, coves and rocks with strange shapes. As beads in rosary, the beaches follow one another, each with its own characteristics. It is an island with intense fragmentation, resulting in many bays or smaller coves and many beautiful beaches.
Beach in Patmos you will even find in the harbor for those who do not like the many trips, but our suggestion is to tour the island and all the beaches, since they all have something different to offer. The 10 most famous beaches of Patmos are:
KAMPOS
Kampos beach is located in the northeastern part of the island, 4.5 km from Skala of Patmos. It is organized and busy, with shallow turquoise waters and sand with small pebbles. Kampos beach is a good choice for your holidays. Near the beach you will find tavernas, cafes and bars.
PETRA
Petra Beach, also known as Kalikatsou, is one of the most famous of Patmos, with a tremendous imposing rock dominating at its northern end. All the mysterious energy of the island is emitted from this point. Pure water, thick pebbles and a few sun loungers. There is also a beach bar with water sports.
VAGIA
Vagia Beach is a pebbly beach with icy waters. It is located in the north eastern part of Patmos and is 7 kilometers from Skala in the center of the island, right after the beach of Kampos.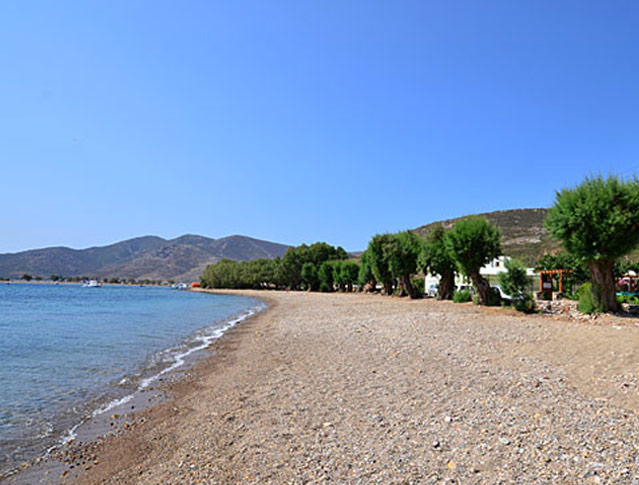 GRIKOS
The beach of Grikos is a beautiful beach with fine chalk and sand, which resembles a lake, surrounded by two small peninsulas and protected by the sea from the islet of Traganissi. It is anchorage of sailboats, giving it a cosmopolitan atmosphere. It is about 4.5 km away. from Skala.
DIDIMES
Didimes (Twin) beaches, also known as the Liginos beaches, are located in the northern part of the island and are famous for the crystal clear waters and the tranquility they offer to those who prefer it. Twin beaches, although not exactly the same size, are a real gem, a beautiful scenery that forms two capes. On the Twin Beaches, a dirt road and a short walk will take you right after Vagia.
PSILI AMMOS
Psili Ammos is one of the most crowded beaches on the island. As its name suggests, it has fine, golden sand - and turquoise water, which gives it an exotic beauty. Access is possible either by sea (rout about 45 'with boats departing daily from Skala) or by following the path from Diakofti (a half hour hike).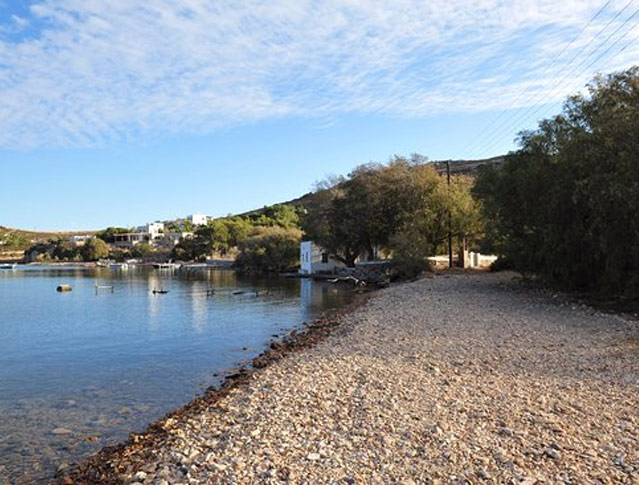 AGRIO LIVADI
Agrio Livadi beach is 4 km from Skala. The waters are so clear that you can even... mirror them. There is a tavern and a beach bar in the area.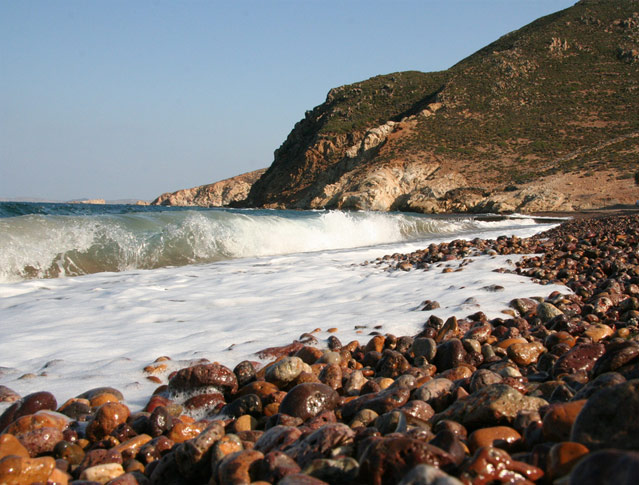 LAMPI
9.5 km from Skala of Patmos, you will find the beautiful Lambi Beach with its crystal clear waters and colorful pebbles. It is fully organized with umbrellas and sun loungers, a café, and a traditional restaurant offering local delights.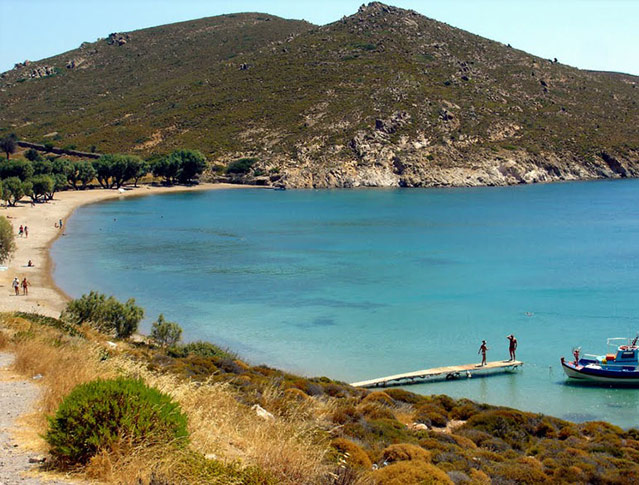 LIVADI GERANOU
Livadi Geranou beach or Livadi of Despothiou, is located in a wonderful landscape, while in its largest part there are colorful pebbles. The gulf of Livadi of Crane is surrounded by islets and the whole scenery reminds of fjord, one of the most beautiful landscapes of Patmos.
MELOI
A picturesque bay, Meloi (or Meloy), was named after the sweetness of figs and melons in the surrounding area. It is 1.5 km north of Skala. It has a sandy beach with salt-trees along it and a small tavern at one end.
Back