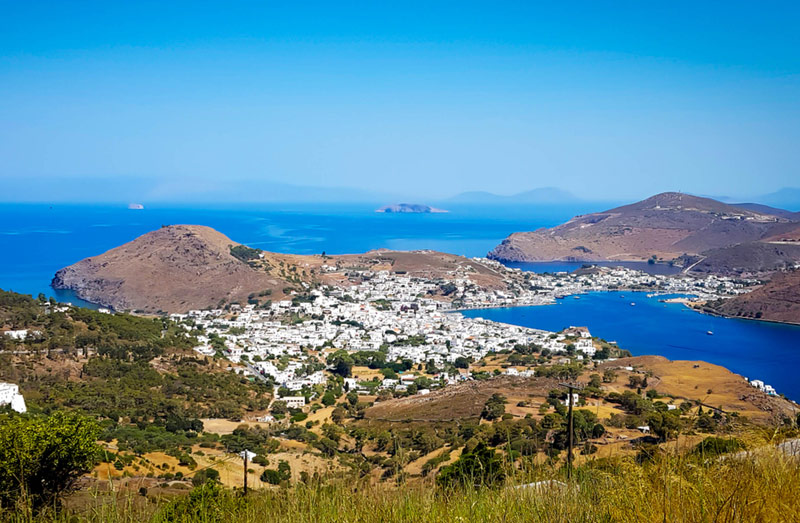 Patmos
Patmos, the island of Apocalypse, is a unique destination combining mysticism and devotion with the cosmopolitan character that every mansion offers, inviting you to a journey of endless and varied experiences.
It is located in the Aegean Sea and is the northernmost island of the Dodecanese. The country has been declared a UNESCO World Heritage Site and has won many and different awards from internationally recognized agencies.
It is also an interesting travel destination for holidays different from those usually offered by the Aegean islands, as it combines a beautiful natural environment and mild tourist development.
Picturesque and alternating scenery, deep sea dismemberment, whitewashed houses and dozens of chapels offer Greek and foreign tourists who choose Patmos for their vacation in absolute peace.
The traditional white color, the mansions and alleys of Chora, the three Windmills of the island, the nightlife in the picturesque harbor of Skala and the cosmopolitan Chora, the paths and routes that visitors can follow, the idyllic landscape, the beautiful beaches and nearby islands all harmoniously combined make up an ideal tourist destination that will satisfy even the most demanding visitor.
You can spend one day for a stroll in the nearby islands: Lipsi, Arki and Agathonisi. Easter celebrations are particularly ritual: the most characteristic of the reviving customs is the Niptiros Ceremony, the representation of the peak of the Last Supper, in the morning of Thursday's Thursday in the Town Hall Square.
Back